Senior Advisor and Director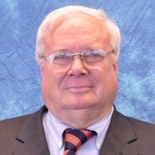 John Ross was named senior advisor and director of the Office of Economic Development Finance in the Fall of 2003. In this capacity, he advises the Chief Financial Officer on all Tax Increment and PILOT financing projects entered into by the District. He has overseen the financing of three hotels, two mixed use developments, two theaters and one arena. He also develops financing packages for major public-private economic development projects including the recently completed baseball stadium and the Convention Center headquarters hotel.
Ross represents the Office of the Chief Financial Officer on the boards of Events DC and Destination DC.
Before joining the District, Ross was Director of the Division of Economic Development and Public Finance for the U.S. Department of Housing and Urban Development. His responsibilities included directing the yearly National Urban Policy Report, designing and managing the urban and economic development research program for the Department, and advising the HUD Secretary and senior policy advisors on national urban issues. Ross has also taught economics and urban policy at Central Michigan, Virginia Tech, the University of Maryland and American University. He has over 30 years experience in housing and economic development and has written six books and over twenty professional articles. Ross has testified as an expert witness before the Congressional Joint Economic Committee, and was a Legis Fellow with the Senate Committee on Banking, Housing and Urban Affairs. He was the United States Delegate to the Organization for Economic Co-operation and Development, and was a Vivien Steward Fellow to the Department of Land Economics of the University of Cambridge.
Ross holds a BS degree from the University of Maryland and a Doctorate in Economics from the Maxwell School at Syracuse University.