Deputy CFO, Office of Tax and Revenue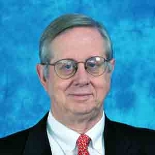 Stephen M. Cordi was appointed as deputy chief financial officer for the District of Columbia's Office of Tax and Revenue in January 2008. Prior to joining the Office of the Chief Financial Officer, he was Of Counsel to the Baltimore law firm of Ober, Kaler Grimes and Shriver where he represented clients on multistate tax issues and before the Maryland General Assembly.

In 2005, Cordi retired from the state of Maryland following 31 years of service with the Maryland Comptrollers's Office, including 13 years as director of the Sales and Use Tax Division and 11 years as deputy comptroller, where he was responsible for all of the agency's tax administration functions.

Cordi served as president of the Federation of Tax Administrators, the North East States Tax Officials Association and the Maryland Government Finance Officers Association. He is a past Chairman of the Multistate Tax Commission.

Cordi earned his law degree from Georgetown University Law Center, a master's of liberal arts from the Johns Hopkins University, and a bachelor's degree from Haverford College. He is a certified public accountant and member of the Maryland bar.