Office of the Chief Financial Officer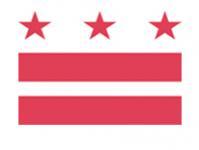 Connect With Us
1350 Pennsylvania Avenue, NW, Suite 203, Washington, DC 20004
Phone: (202) 727-2476
Fax: (202) 727-1643
TTY: 711
Email:
ocfo@dc.gov
DC Budget and Capital Plan
Image: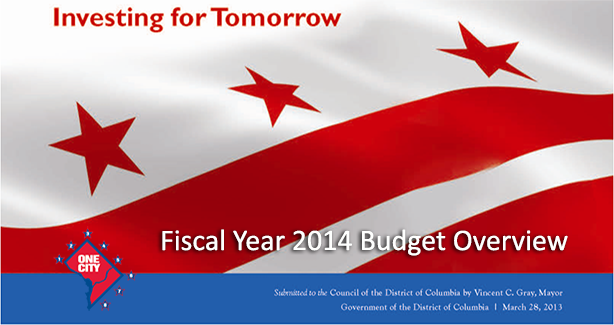 "Investing for Tomorrow" - FY 2014 Proposed Budget and Financial Plan, the 18th consecutive balanced budget for District of Columbia, submitted by the Mayor to the Council.
Featured Content Items:
For more information on the documents presented here, contact the Office of Budget and Planning at (202) 727-6234.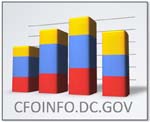 View and explore the District's operating budget with the interactive CFOInfo dashboard. Includes quarterly data on current-year operating budget and expenditures.
Budget Documents
FY 2015
FY 2014
FY 2014 Approved Budget
The District's FY 2014 budget was approved on January 17, 2014, as part of the Consolidated Appropriations Act, 2014 (P.L. 113-76). The Approved Budget differs from what was included in the FY 2014 Proposed Budget (budget volumes) in two respects: (1) an additional $49.5 million was included in Local funds, and (2) a net $25.0 million was reduced from Federal Payment funds.
Note that pages 1-5 through 1-7 of the Executive Summary volume also discussed the Local fund changes
Fiscal Year 2014 Proposed Operating Budget Chapters and Operating Appendix Tables and Capital Budgets by Agency
Note: A .zip file of all the budget files above is also available.
Download the 2014 .zip file here. (Updated August 8, 2013.)
The .zip file is approximately 63 MB, so it may take some time to download.
FY 2014 Budget -Supplementary Materials
FY 2013
Fiscal Year 2013 Revised Budget
Adopted by Council on May 7 and Signed by Mayor on May 23:
Fiscal Year 2013 Budget (Approved)
FY 2012
Fiscal Year 2012 Operating Budget Chapters and Operating Appendix Tables and Capital Budgets by Agency
For prior year budgets or more information about the budget process, select from the following: