George R. Suter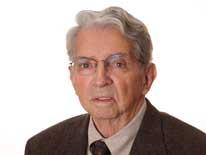 George R. Suter began his service as the elected Retired Police Officer Trustee on the District of Columbia Retirement Board of Trustees in 1997. Mr. Suter is Chair of the Benefits Committee, and he also serves as a member of the Investment Committee, the Operations Committee, and the Board's Fiduciary Committee.
Mr. Suter is an elected member for the Board of Directors of the Police Federal Employees Credit Union.
Mr. Suter's current term expires on January 27, 2017.